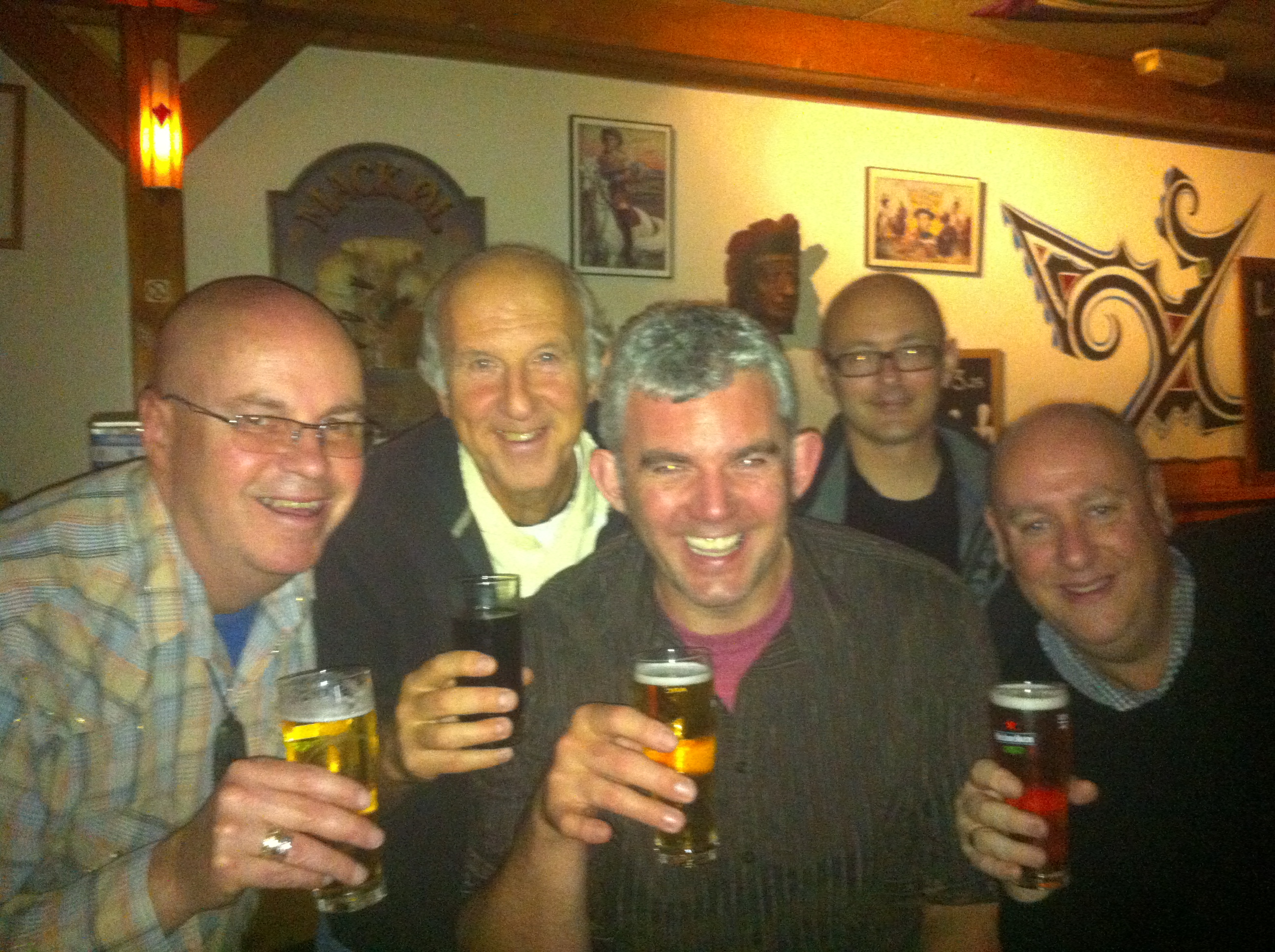 This random photo is from last year. It was taken at a pub at 2am in the morning in Amsterdam. I am the sober looking one on the far left. I was hoping to do one other trip with the lads (and wives) and we did to Krakow earlier this year and had a great time. It would be nice if I could persuade them to meet me somewhere exotic in Asia. With 80 days to go or 1,920 hours or to stretch it out to 115,200 minutes or even further to 6,912,000 seconds the departure date to Vancouver seems a long way away. I have a horrible habit of procrastination, hence I have made a to do list, today I crossed nothing off it. Still back to procrastination and the boys weekend in Amsterdam where I had lived for two years. I was the tour guide. We did the usual, wandered aimlessly along the canals then did a canal tour on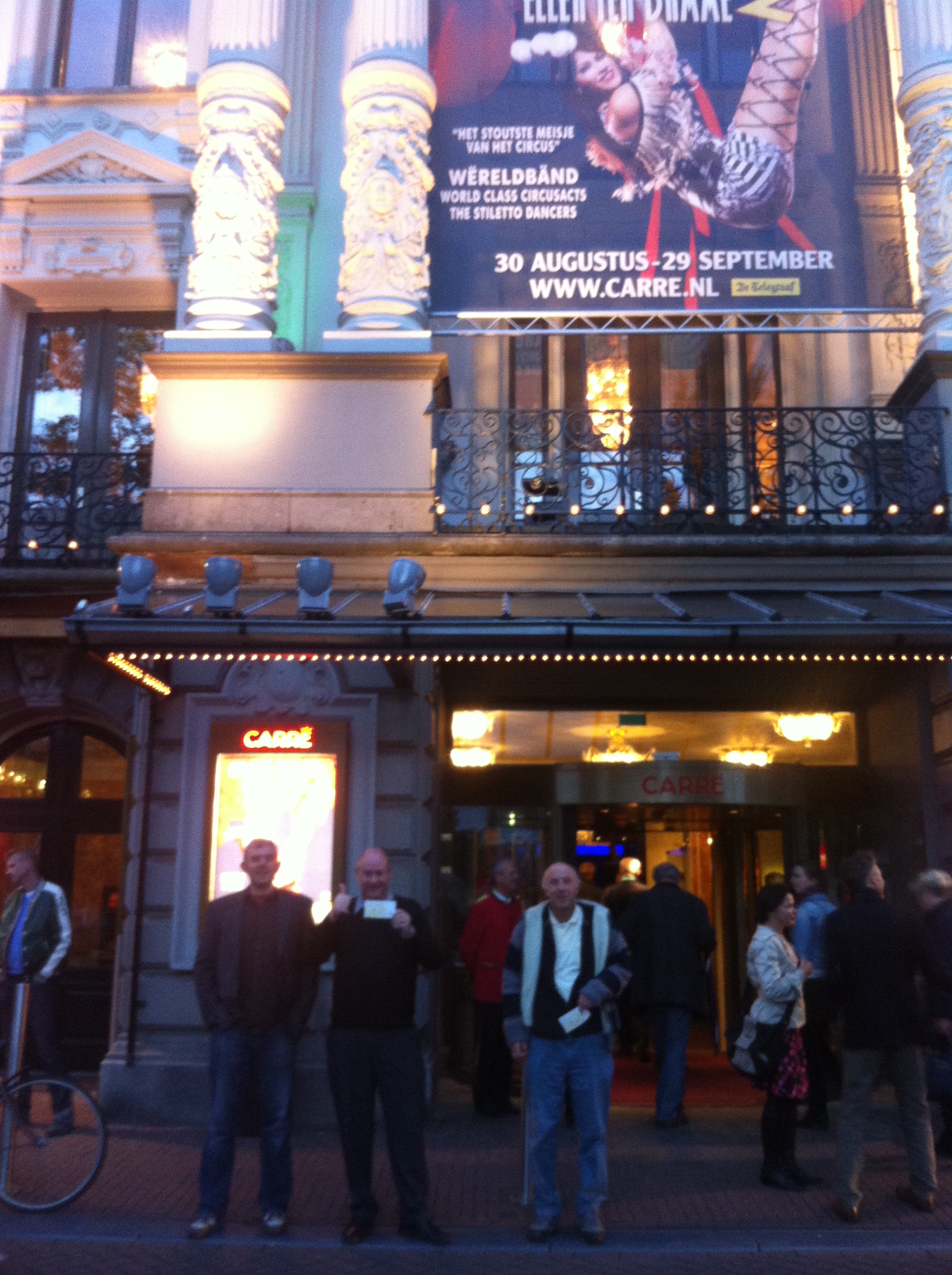 a boat, visited the newly rebuilt and refurbished Rijksmuseum to look at the Rembrandts and Vermeer's before heading out for a night on the town. I persuaded the lads to go to the Carre theatre a famous Dutch theatre where we watched a bizare show in which the main star had managed to break her elbow but still went on entitled Cirque Stiletto or along those lines. I am not sure they have forgiven me for the 2 and a half hours of different acts although some were spectacular others were a bit bizarre such as the trampoline dancers?
We had a lovely dinner at a restaurant which had mostly locals. Then a bit of a pub crawl. Where Ken from Eastbourne kept saying we don't have this in Eastbourne. I am looking forward to another day or two in Amsterdam when we go to visit our relatives next month in the metropolis of Helden Beringe in Limburg, try finding it on a map you will struggle.