Wow it has been an eventful year. I got made redundant. Ironic really as last year while in Australia on holiday I had come to the conclusion that I had to leave my current employment as it was becoming soul destroying and I was obtaining zero job satisfaction. I felt like the Greek King Sísyphos and sentenced to eternity to push a large  boulder up a hill, only to watch it roll back down, and to repeat this action forever.  So with the redundancy payout and our savings we decided to do the sensible thing and blow the lot on an adventure around the world. Taking a year of our lives and perhaps longer to travel to Canada, USA, Australia, New Zealand, Singapore, Malaysia, Thailand, Laos, Cambodia, VietNam and India. First stop a visit to Holland to see a few friends and my lovely relatives. Where time will be spent cycling, eating herring, drinking beer and eating Limburg cake and maybe frites and frikandel with mayonnaise. As well as making my relatives laugh with my incredibly bad dutch think the tv series Allo Allo.
I also have decided to keep a travel blog. After our visit to Holland we spend a a few more weeks back in the UK and then Canada beginning our trip in Vancouver. Where we will meet up with my wife's in laws and the Dutch Flyer a giant bus called a recreational vehicle. This will be our home for several months across Canada and the USA ending in LA. Below is a photo of the Dutch Flyer and the cabin in central British Columbia on the shores of Lake Okanagan where we will stay for a few weeks before heading off . Rumour has it that in the lake is the equivalent of the loch ness monster, I have not seen it yet. What I do hope to see is the bears who like to come down from the hills and eat the fermented fruit from a nearby neighbours orchard and get drunk, pass out and wake up with a hangover and a bad attitude. I like to think this is where the saying a bear with a sore head comes from.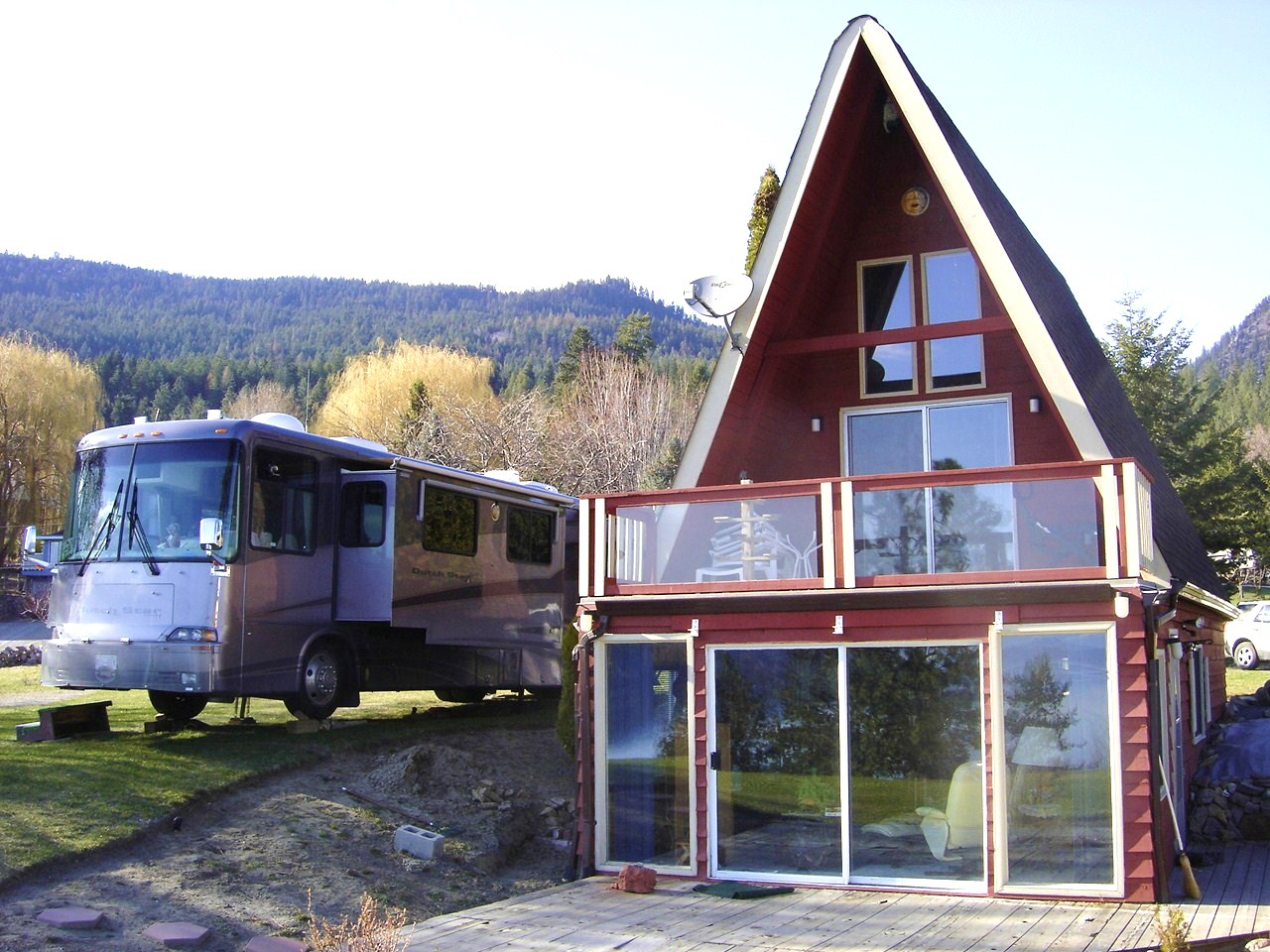 With 81 days to go before our flight to Canada the time is going quickly. This week I sent off my Dutch passport for renewal, happily it is now has a 10 years duration instead of 5 years. Unlike my New Zealand one where they bilk you for 5 years with one of the most expensive passports in the world. Rant finished. We also have booked the flights aside for a connecting one to Delhi from SE Asia which I will do later. Did I get a good deal, I honestly have no idea but will write a blog about it later including the cost.  I also am trying to figure out this whole blogging saga, many thanks to Indiana Jo and her advice on
How to set up a travel blog
I did have a try at a blog a few years ago but now I want to endeavour to become more proficient and adapt at it before we leave. Hence my first blog and hopefully it will become habit forming.