The first Asian stop Singapore
The first Asian stop Singapore for us was an old favourite. Before we embarked on our SE Asia adventure we decided on a few relaxing days in Singapore. Our next stop was Malaysia and Johor Bahru.
Singapore
We have both been to Singapore several times for work and pleasure. It was nice to be somewhere familiar and find a new place to visit or revisit old haunts. The food is always fantastic and the city is such a contrast to other parts of SE Asia being spotlessly clean. There are also so many activities or places to visit, whether it is visiting the Zoo, shopping on Orchard Road or having a Singapore Sling at  the Long Bar at Raffles hotel. One tip if you order a Singapore Sling make sure they make it in front of you and not just get it from one of the premade pitchers.
Where we stayed?
The hotel we stayed at was perfect. Although we had a windowless basement room the pool on the top floor made up for it, plus we spent all day exploring the city. The Santa Grand Hotel Bugis is a three star hotel and we found it comfortable. It is a 10 minute walk to the metro and the Arab Street area is nearby. If you're looking for a budget hotel this is fine if you want luxury look elsewhere.
A refreshing dip in the hotel pool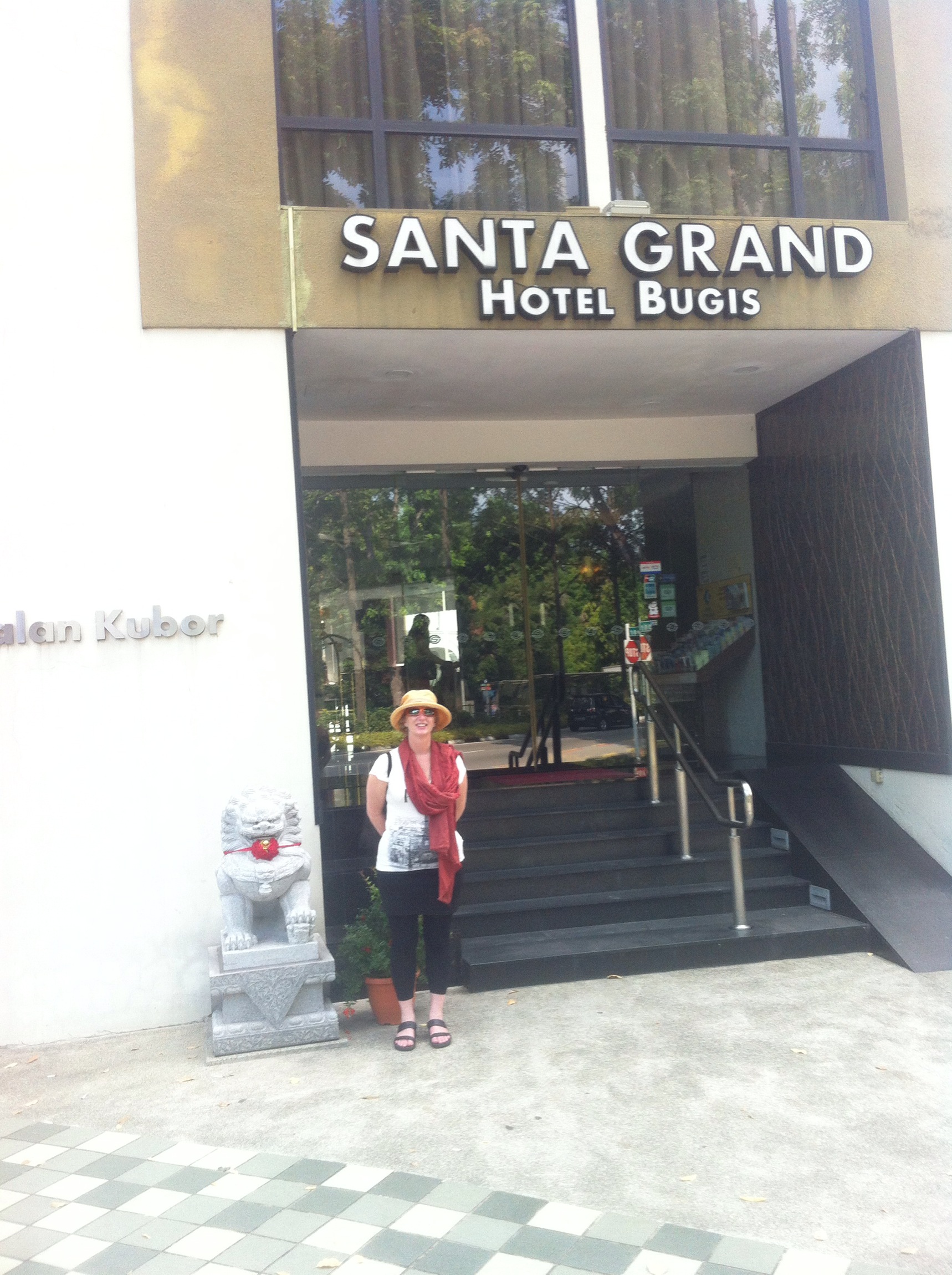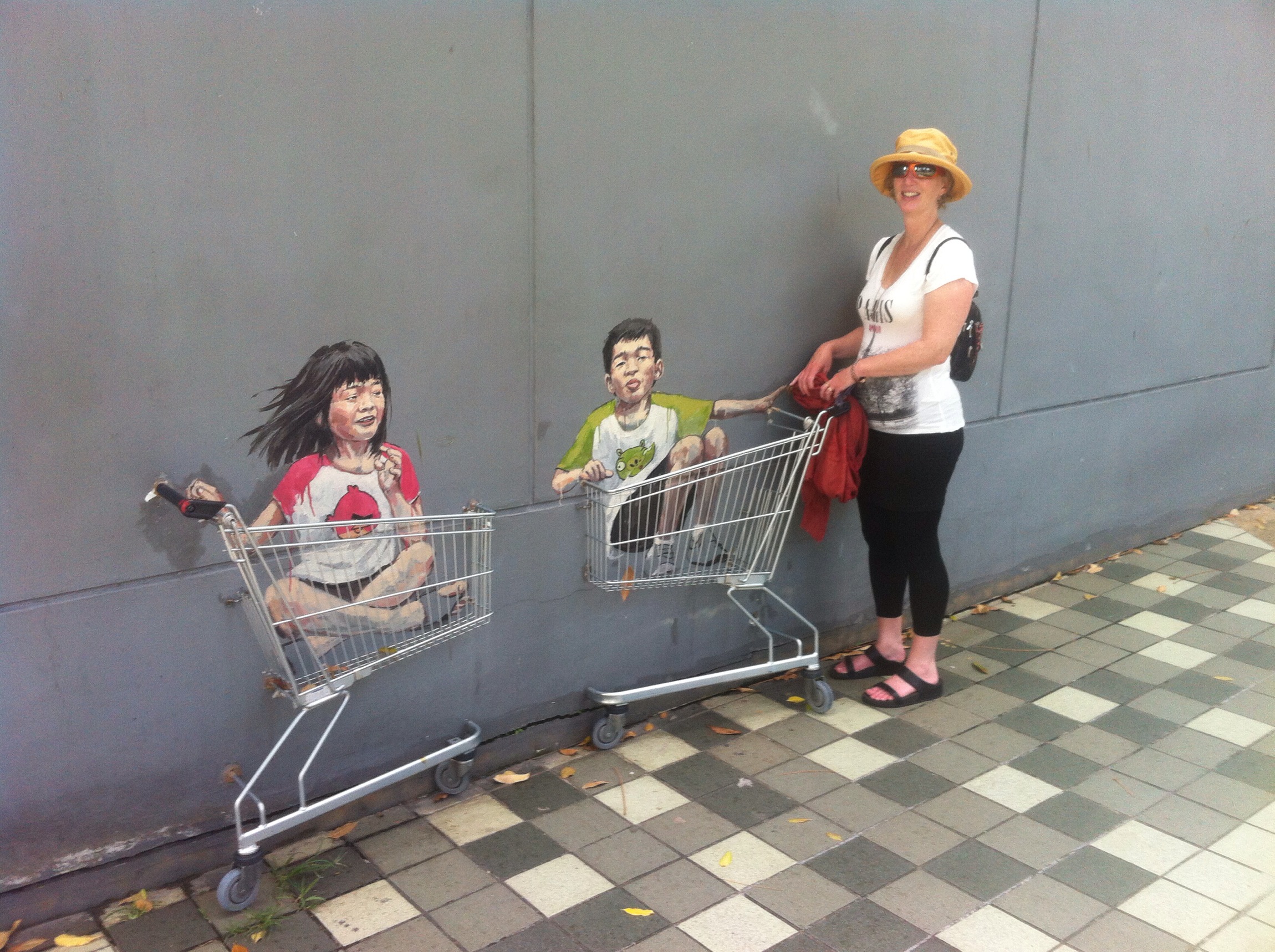 We found a Cat Cafe nearby and visited the fuzzy ones.
Singapore Botanic Gardens is a great place to explore and it also has ancient rainforest within its boundaries. The lungs of Singapore has free music events and great collections of different plants with some lovely walks along the water features as well as a place to relax and unwind after a busy day in the hectic bustle of the neary city.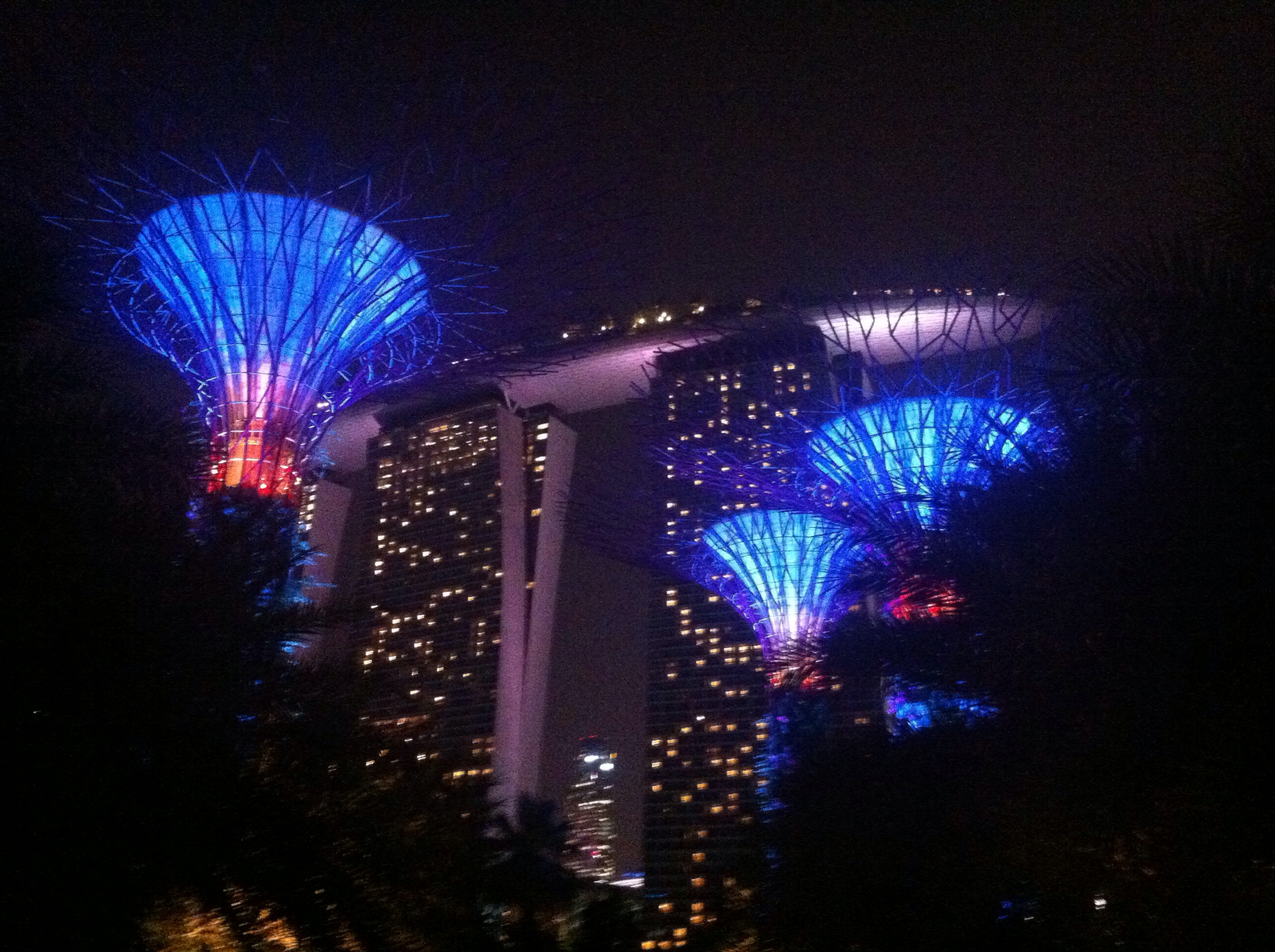 Marina Bay is well worth a night-time visit to see the nightly fireworks and the garden.